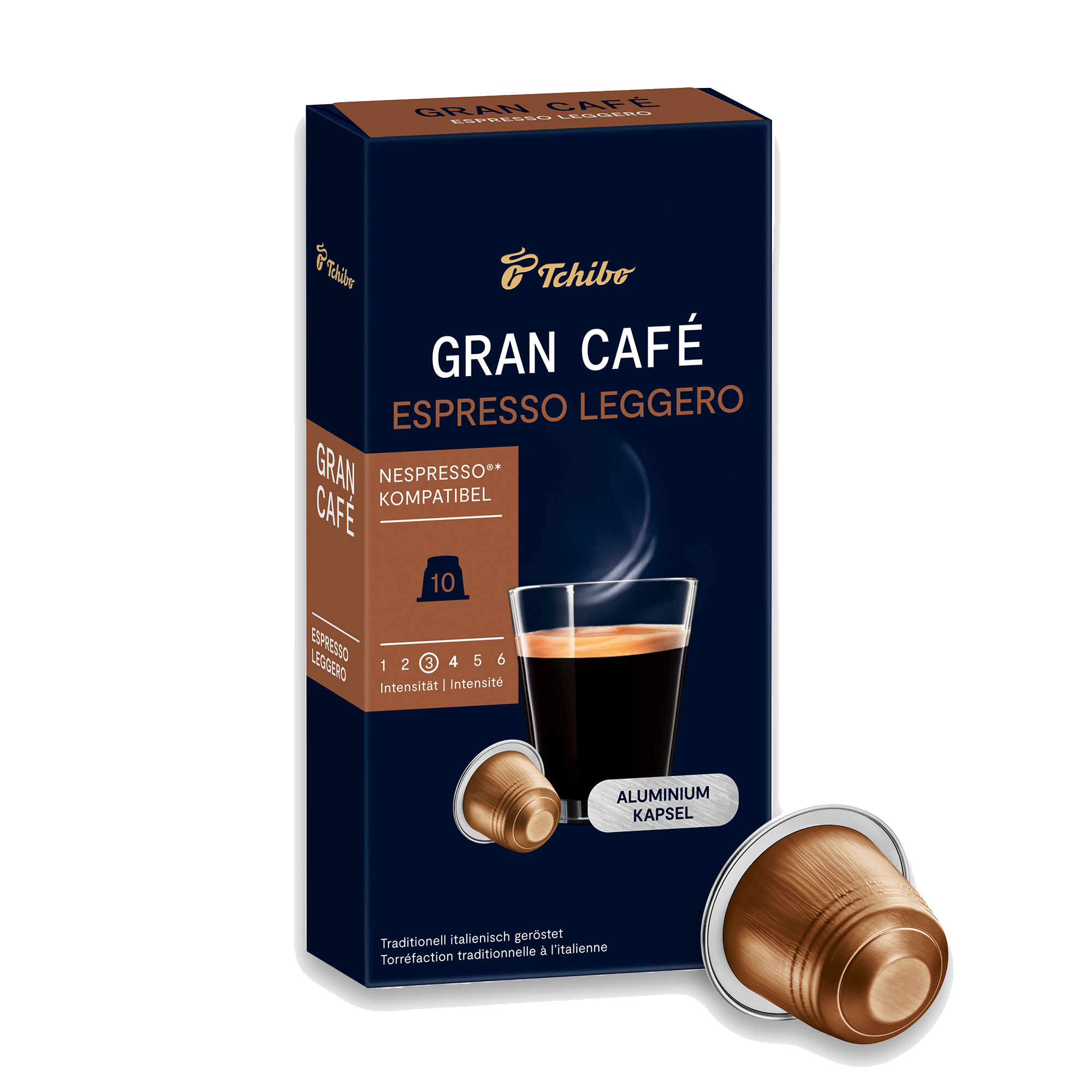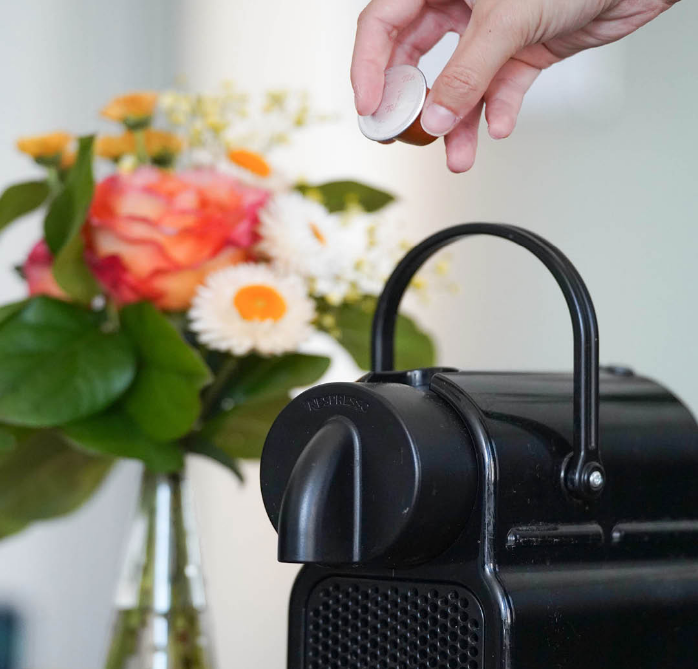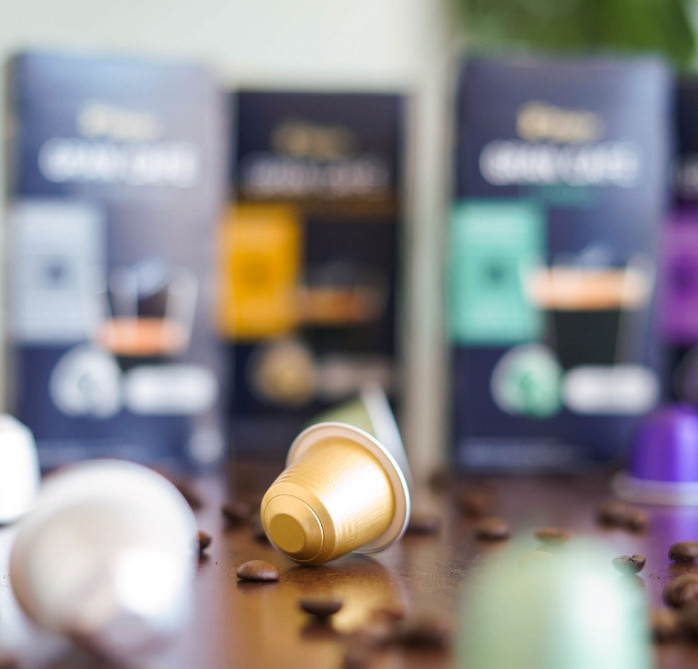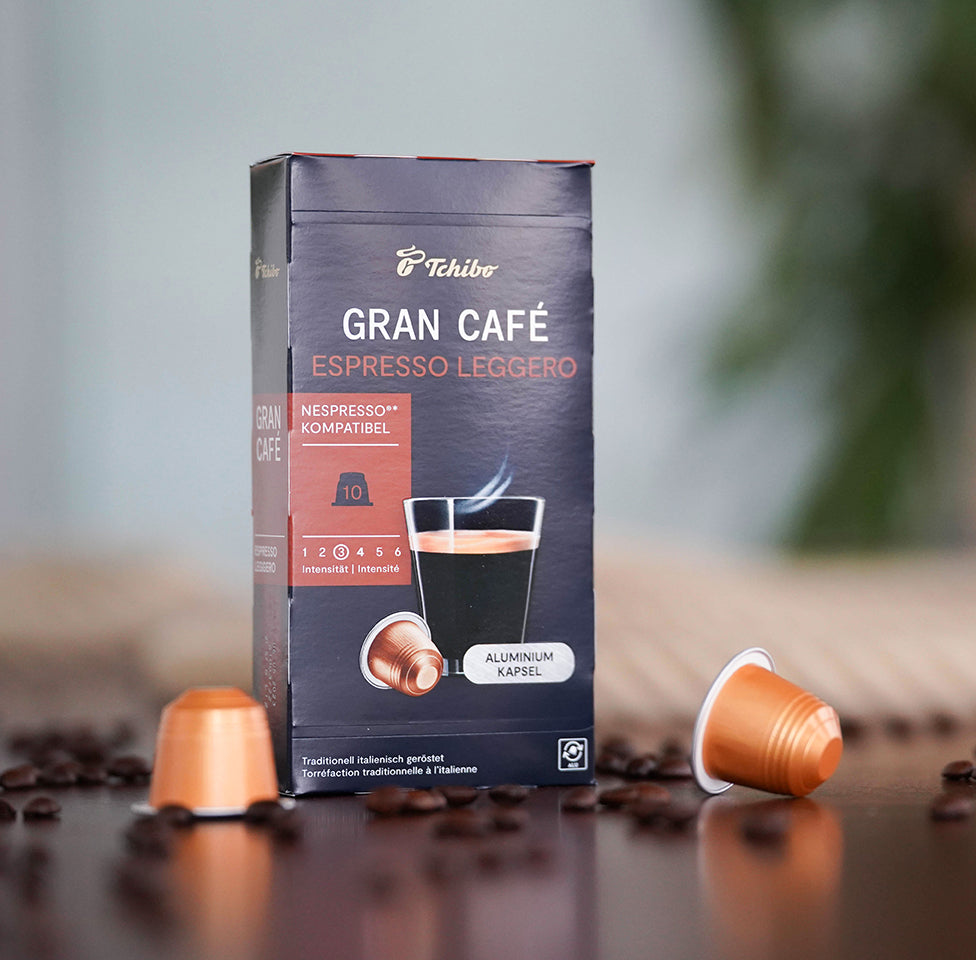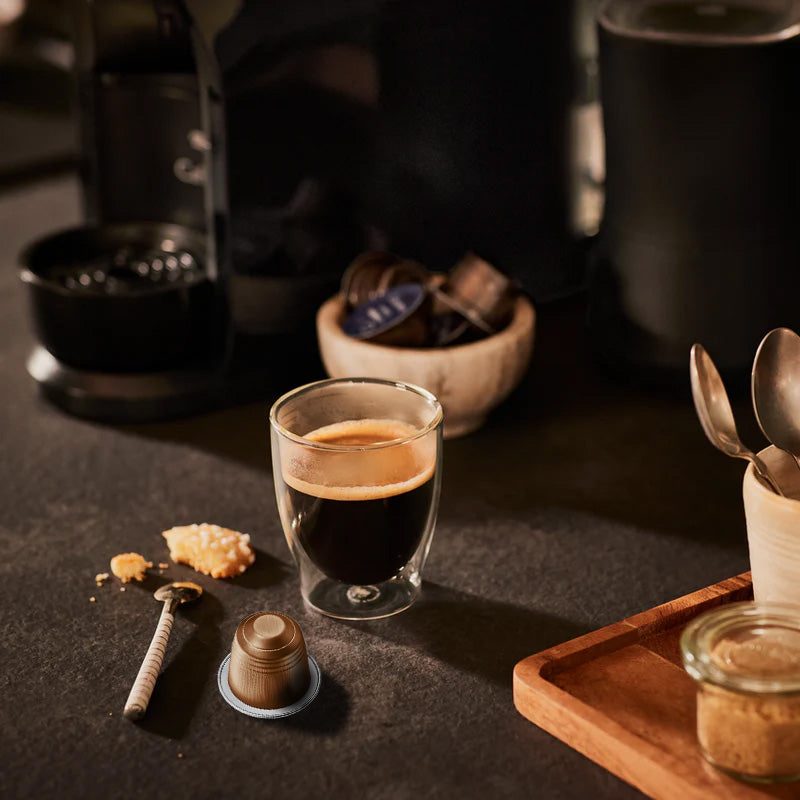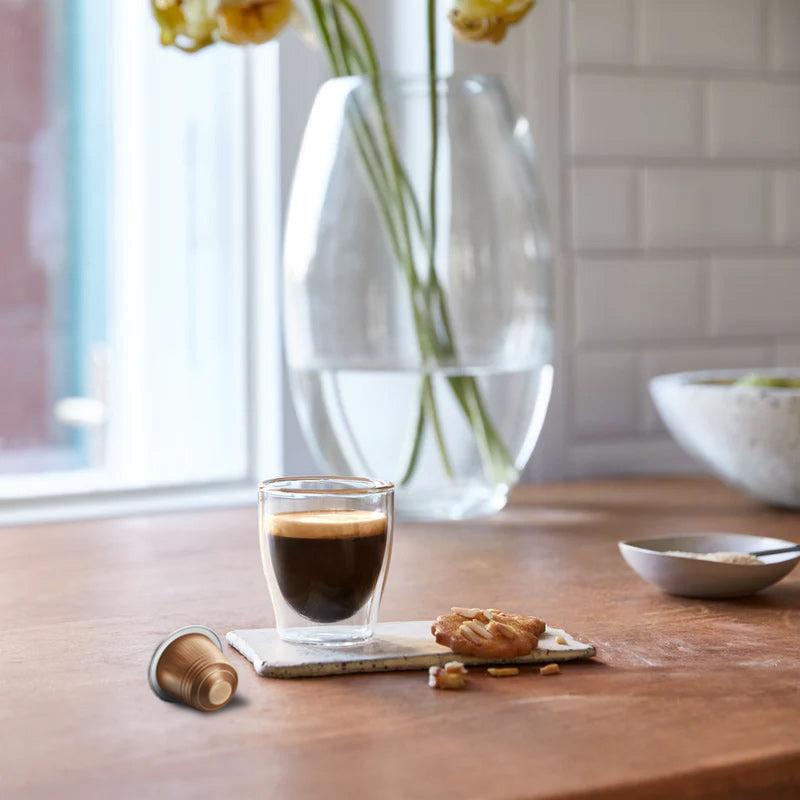 Gran Café Espresso Leggero

Nespresso®* capsule machines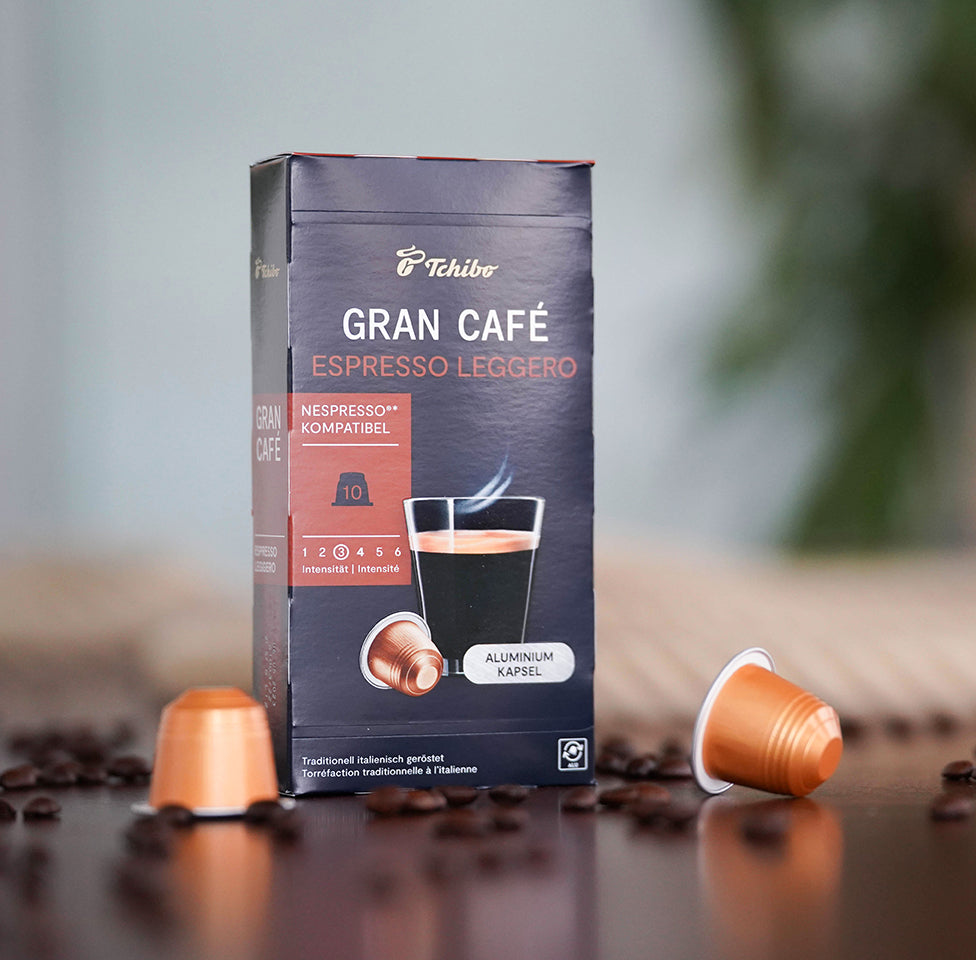 Flavor Profile
Attributes
Blend of selected coffees from South America and India
Certifications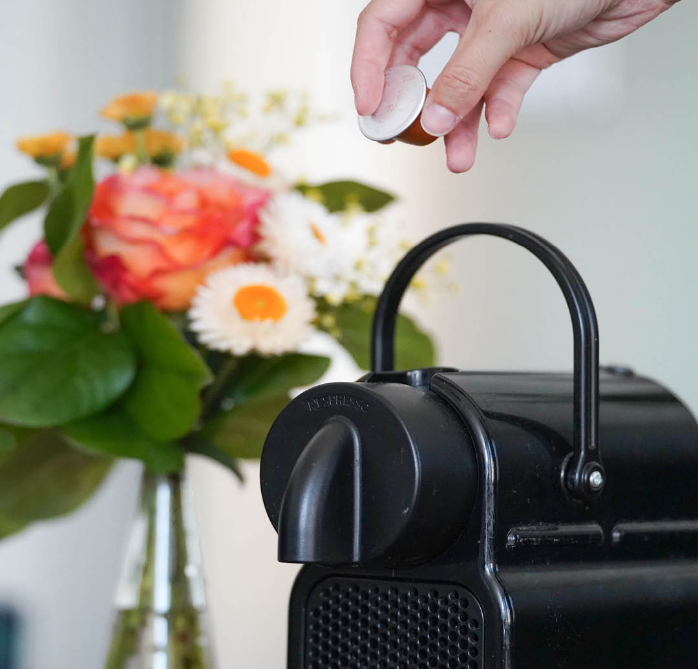 Nespresso®* capsule machines
Enjoy a hassle-free coffee experience with the convenience of coffee capsule. Indulge in a variety of coffee flavors and blends to suit your taste preferences. Save time and effort with quick and effortless coffee preparation. Experience consistent and reliable coffee quality with every brew. Simplify cleaning and maintenance with easy-to-use and easy-to-clean design. Impress your guests with professional-grade coffee without the need for barista skills.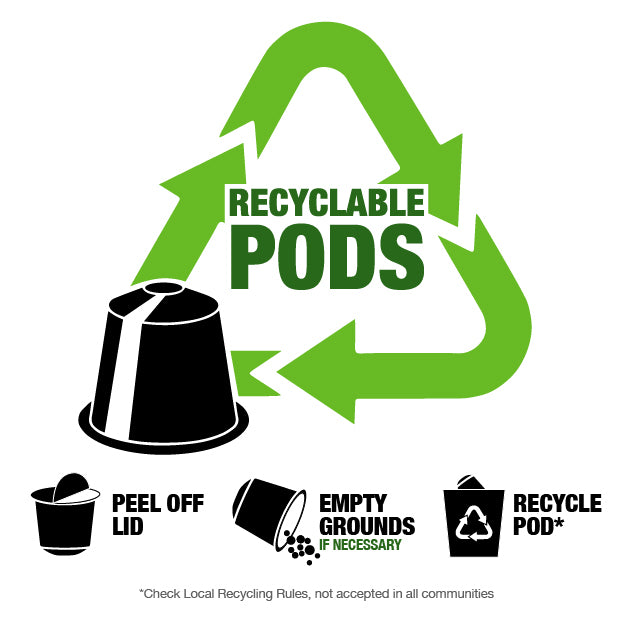 Sustainability
Our Tchibo Gran Café Kapseln are designed with sustainability in mind, made from recyclable materials that can easily be separated for disposal. We strongly encourage consumers to recycle the pods after use, contributing to a more sustainable coffee experience. By choosing our eco-friendly capsules, you're not just enjoying great coffee but also helping to reduce waste.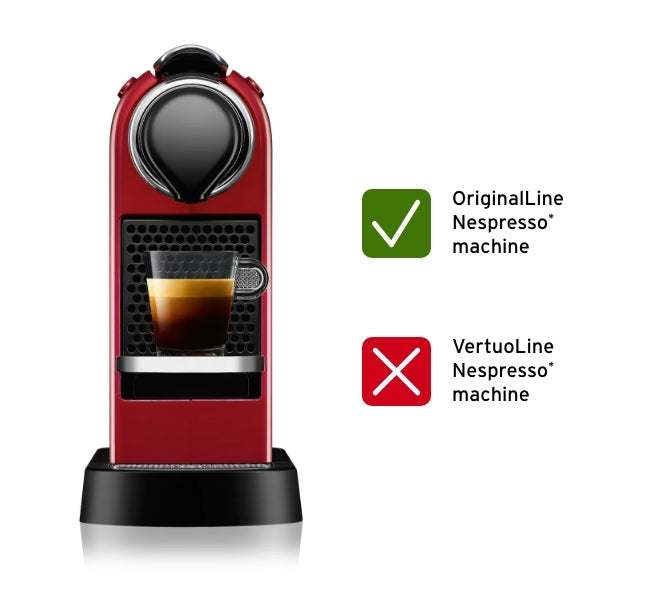 Capsule Compatibility
Our Tchibo Gran Café Kapseln are fully compatible with Nespresso OriginalLine machines, including CITIZ, ESSENZA, TOUCH, PIXIE, MAESTRIA, INISSIA, LE CUBE, GRAN MAESTRIA, KITCHENAID, LAJJISSIMA, PRODIGIO, PLUS, PRO, and CREATISTA models. Rigorously tested throughout the development process, our pods are designed to work seamlessly with these machines. Note: Our pods are NOT compatible with Nespresso VertuoLine machines.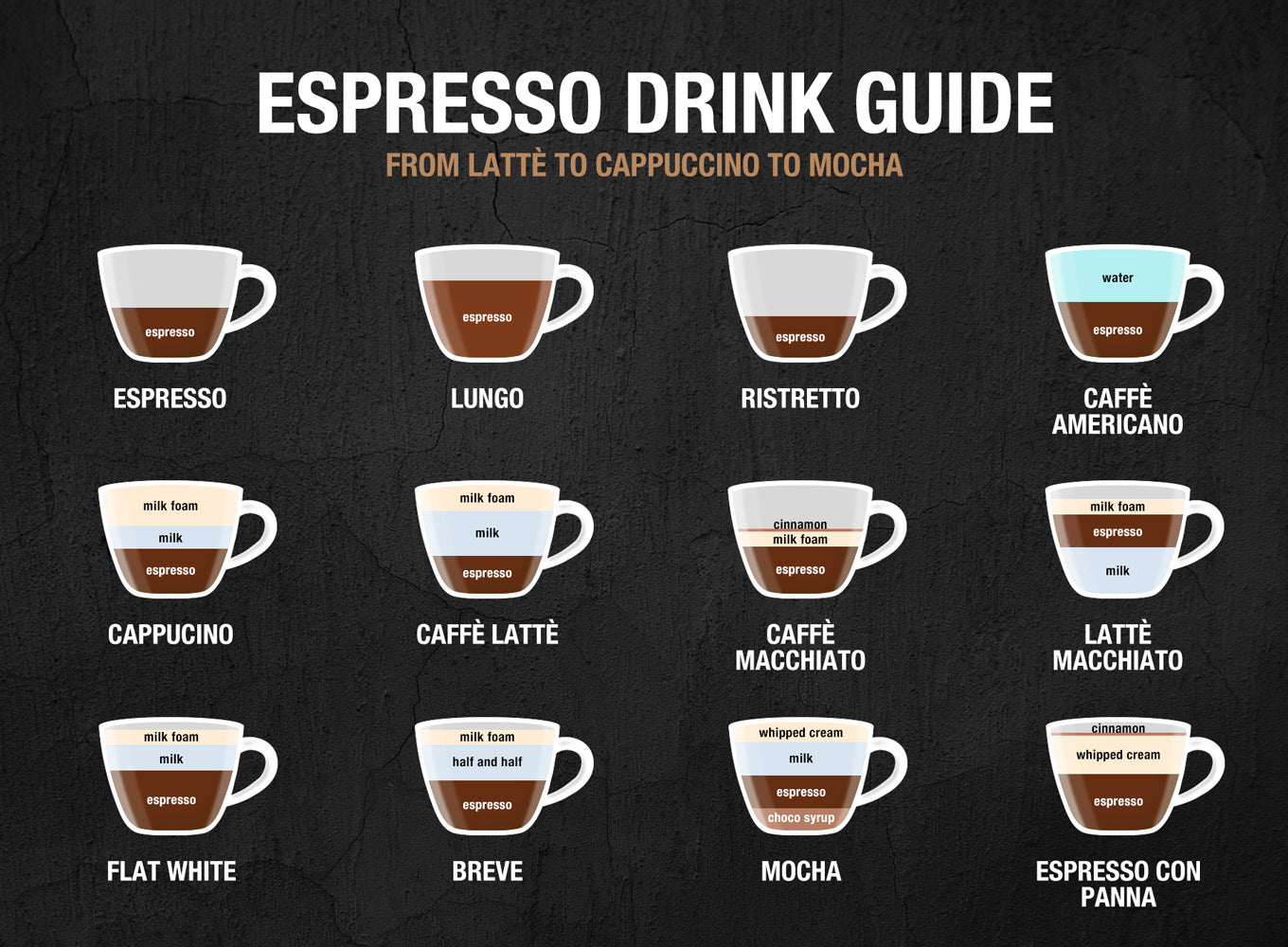 Tchibo Drink Guide
Dive deep into the world of espresso with Tchibo's comprehensive Drink Guide. Whether you're savoring a classic Ristretto or indulging in a rich Mocha, our guide breaks down the precise mix and ratios for each drink. Elevate your coffee experience and savor the artistry in every cup with Tchibo.
This product has no reviews yet.
Learn more about Gran Café Espresso Leggero
Tchibo Gran Café - the best coffee quality for your Nespresso®* original machine

An elegant blend of selected Arabica coffees from South and Central America and East Africa

Roasted in the traditional Italian way and aroma-fresh sealed

Discover with Tchibo Gran Café Espresso Leggero, an aromatic espresso with fine fruity hints

Preparation: Espresso (40 ml), Latte Macchiato, Cappuccino

The capsules from the Tchibo Gran Café range are compatible with the most popular Nespresso®* machines (Citiz, Citiz & Milk, Pixie, Inissia, Prodigio, Lattissima+, Lattissima Touch, Lattissima Pro) and can be prepared as usual via your Nespresso®* machine.
Thanks to the aroma-fresh sealing of the capsules, the penetration of oxygen, light and moisture is prevented. This keeps the coffee fresh even without additional outer packaging. Tchibo Gran Café thus offers a more environmentally friendly alternative than other Nespresso®*-compatible capsules.


*Nespresso® is a trademark of SOCIETE DES PRODUITS NESTLE S.A and is the exclusive property of Nespresso® and/or Nestlé.