The Tchibo coffee machine
Ownership & Care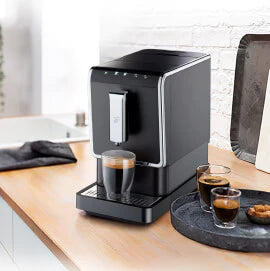 Congratulations. You are now the lucky owner of The Tchibo, the revolutionary, single-serve machine from Europe's #1 Coffeehouse.
Here are some suggestions to help make your ownership experience even better. And, if you have any issues, please call our customer service number or call 1-888-824-4261.
Getting started
Follow these simple steps to start using your machine.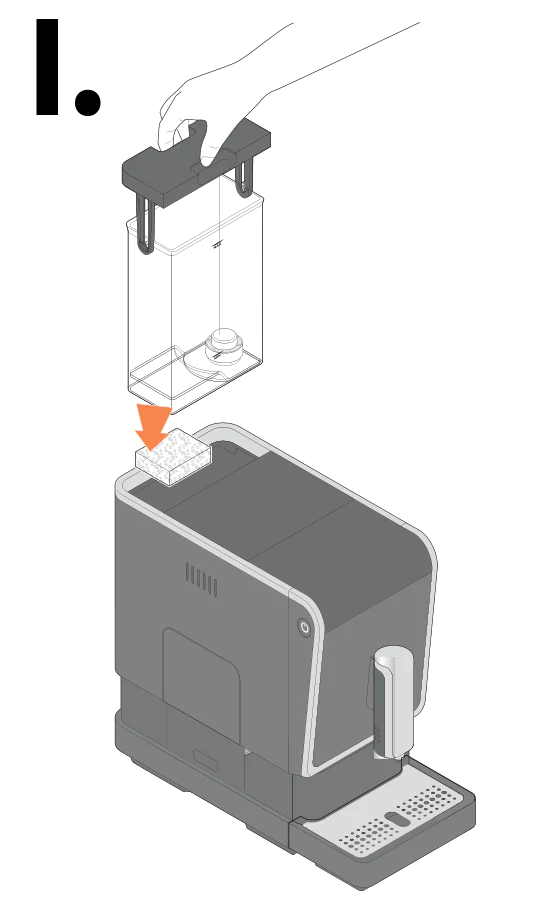 Remove all packaging material.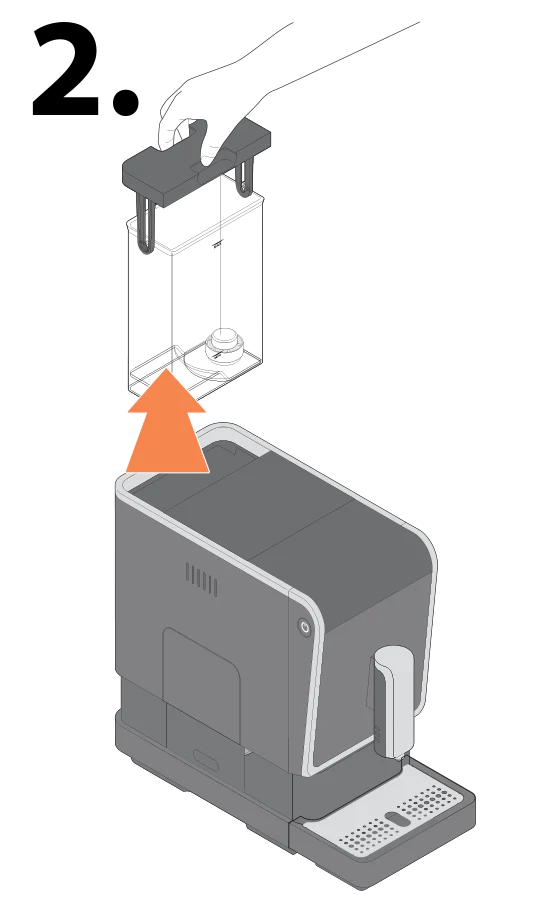 Remove water reservoir from machine.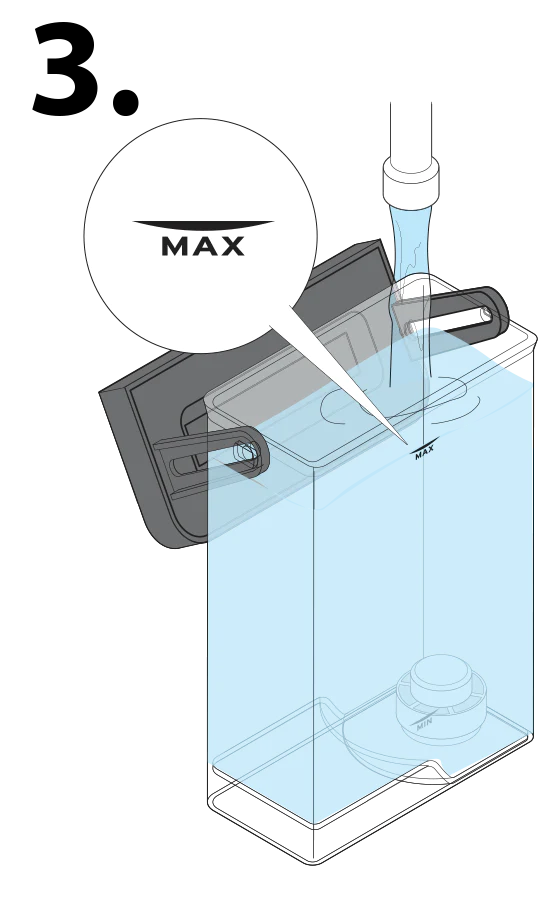 Fill water reservoir from faucet.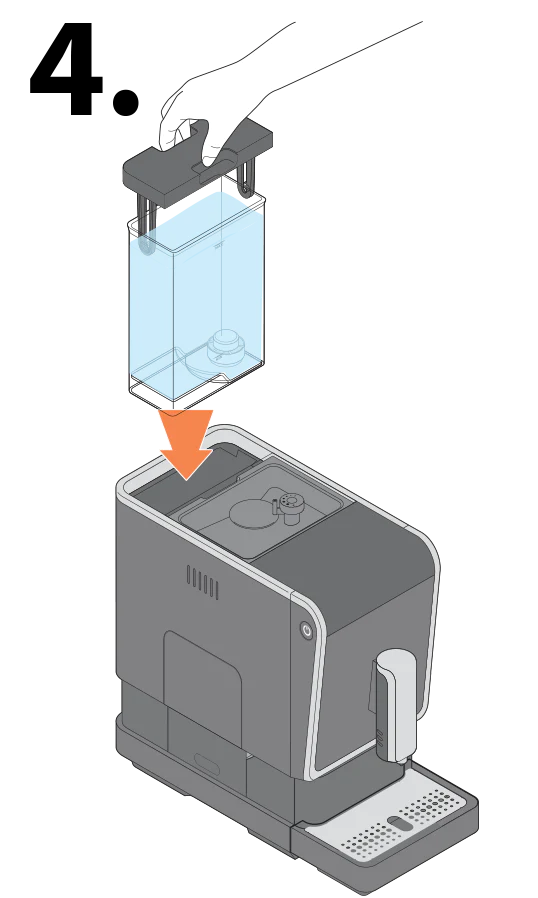 Place water reservoir back in machine.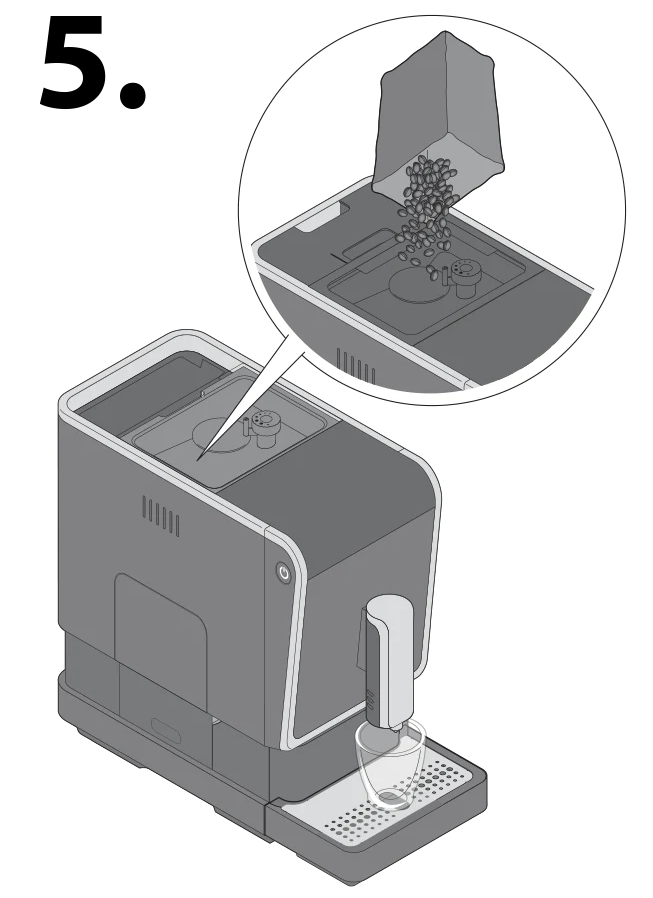 Fill beans in bean compartment.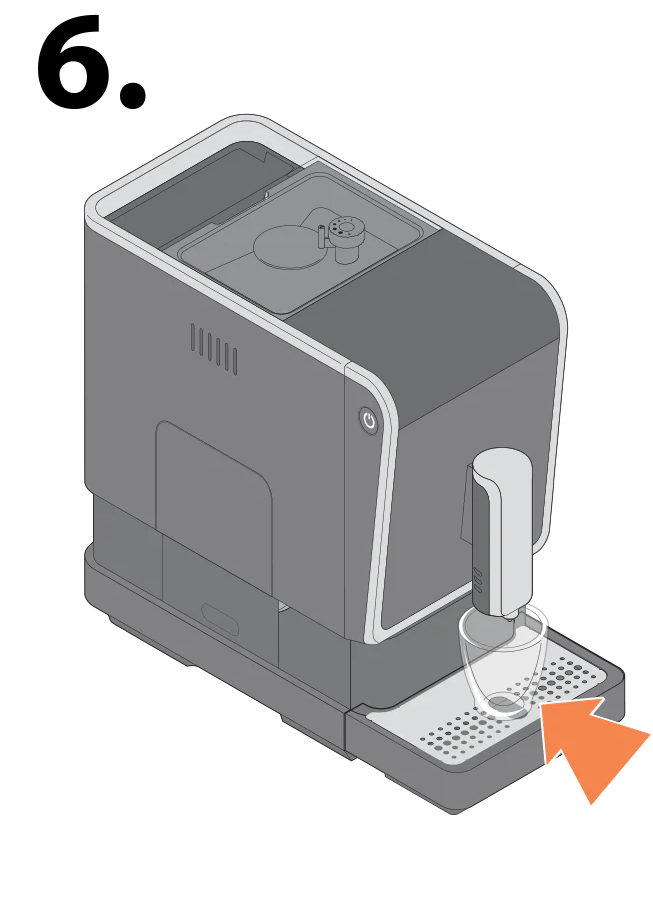 Place cup under coffee spout.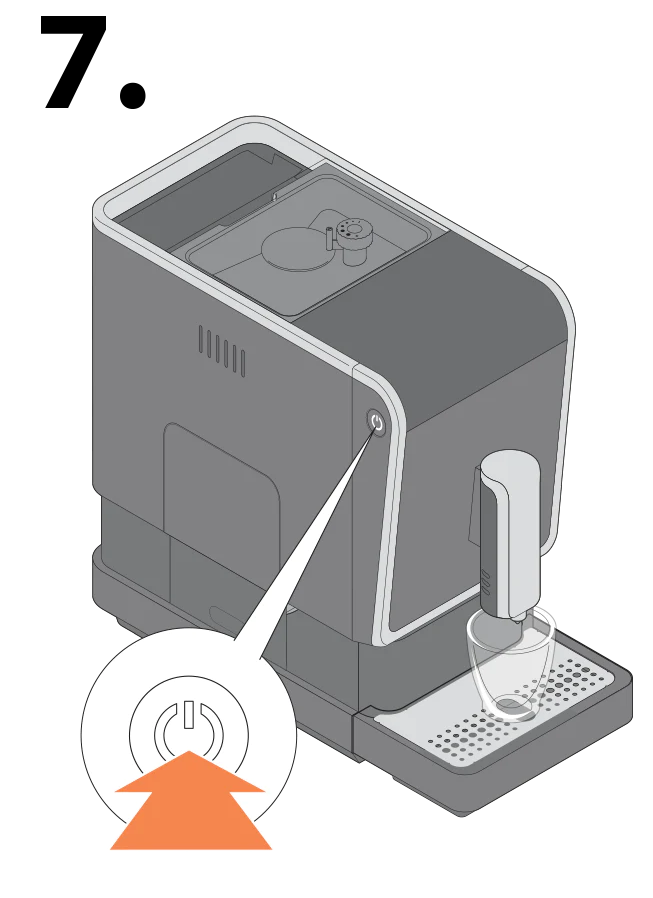 Turn machine on. Wait until the automatic rinsing is done and you are ready to choose your drink.
How To Videos
We're sure you're excited to get your machine out of the box and brewing coffee. But first, take a few minutes to watch these simple videos to make sure it all goes well.
Welcome
Initial Operation
Adjusting the grinding degree
Boost function
Customise your cup size
Parts & Pieces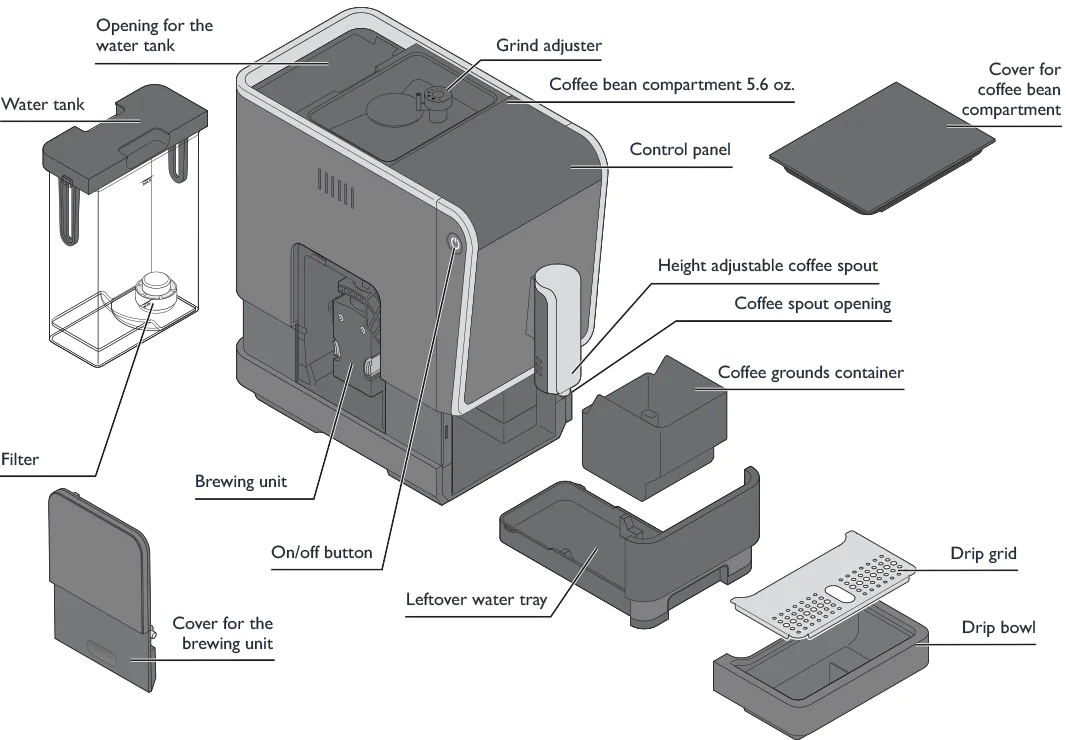 Control Panel & Warning Lights
The control buttons are only visbile when the machine is switched on.

The warning lights only light up when the machine requires maintenance.

Maintenance
Cleaning & Descaling
By taking proper care of The Tchibo, your coffee will actually taste better. What's more, you'll greatly extend the life of your Machine. For daily use, we recommend cleaning the brewing unit once a week. Descale as soon as it is indicated on the display panel – once a month to a few times a year, depending on how often you use your machine.