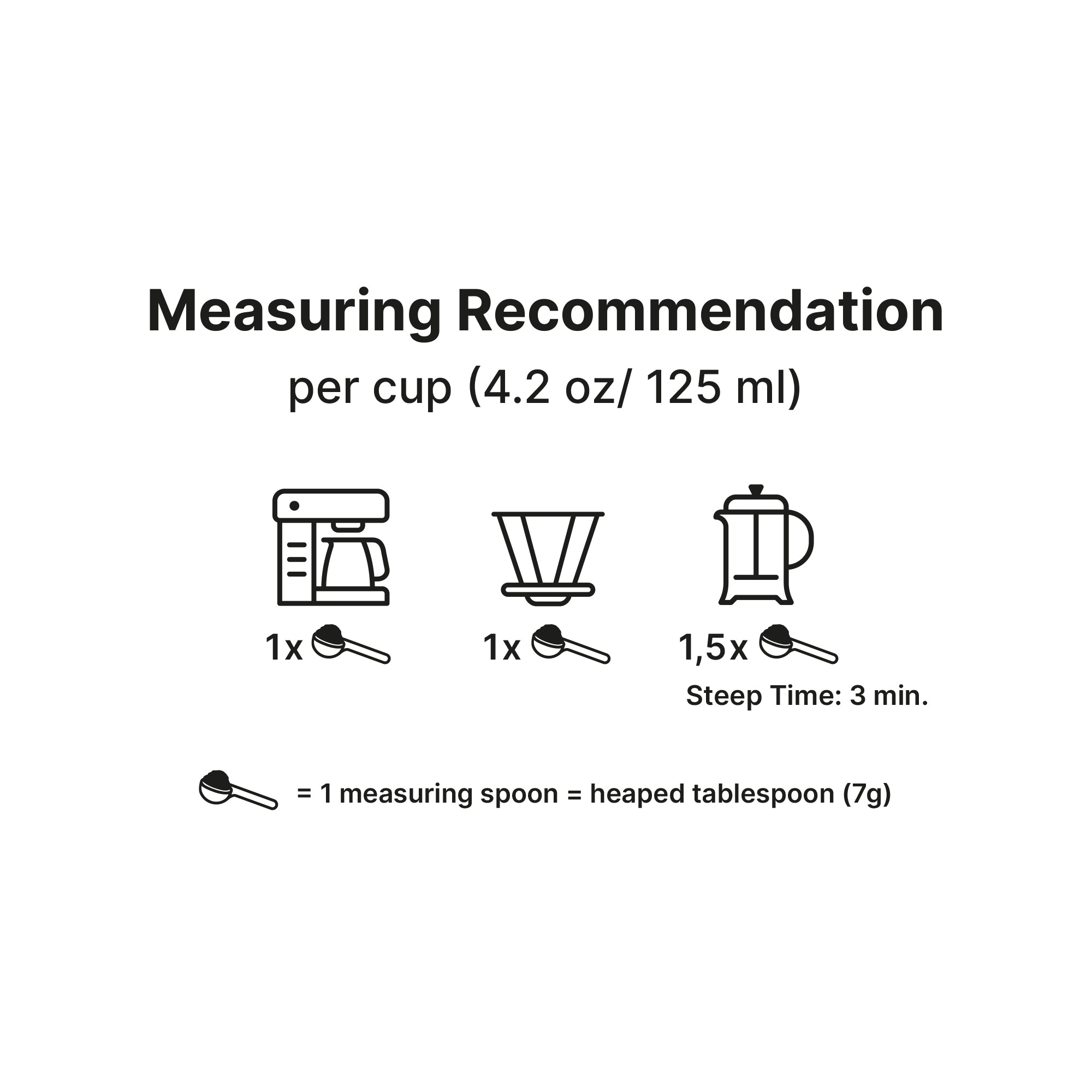 Röst Frisch Morning Blend
Flavor Profile
Lightly roasted with delicate hints of chocolate
Attributes
The coffee beans for this coffee are sourced from South America. The coffee is produced in Europe.
Certifications




This product is rated 5.0 of 5.0 stars.
It has received 1 review.
Learn more about Röst Frisch Morning Blend
Brew your freshest coffee in your preferred method of preparation. Use cold, filtered water.
Oh, what a beautiful morning. Discover our gentle, refined coffee that combines light, harmonic aromas with an elegant taste. Our master blenders have put together an exquisite recipe of Arabica beans from the Central American coffee belt. It's lightly roasted with delicate hints of chocolate.
Tchibo Morning Blend - Light Roast; Ground and Whole Bean roasted coffee
Our Röstmeisters single roast these 100% Arabica beans to a smooth light roast with a balanced coffee aroma
Lightly roasted, with harmonic aromas and delicate hints of chocolate
Light in color roast and in the cup very bright, lemony taste; balance of acidity, sweetness and overall flavor.  
Blended of Rainforest Alliance certified South American coffees
Arabica coffee from Salvador, Honduras, Columbia roasted individually and cold blended after roasting to maximize taste profile
Intensity level 2 out of 6
Recommended as Cold Brew Coffee.
Kosher certified