Enjoy coffee shop quality coffee & espresso in your own kitchen
Meet the German-designed machine that grinds AND brews your coffee in one seamless step. Indulge in a truly personalized coffee experience with the ability to choose your favorite beans and conveniently fill them into our machine for a perfect brew every time.
Shop Now
"It's like having a coffee shop in my kitchen"
- Keith W. (A happy The Tchibo owner)
The revolutionary bean-to-brew coffee maker
I absolutely love the Tchibo single-serve coffee machine. I think that it uses fewer grounds than my previous machine, so that's a bonus.

A coffee machine with a compact design that makes it very easy to enjoy extremely fresh coffee every morning.

Whether you want an espresso, an americano, or a regular cup of coffee, this machine brews it perfectly every time.

Unparalelled Taste. German Design.
3 Reasons why you should make your coffee & espresso with The Tchibo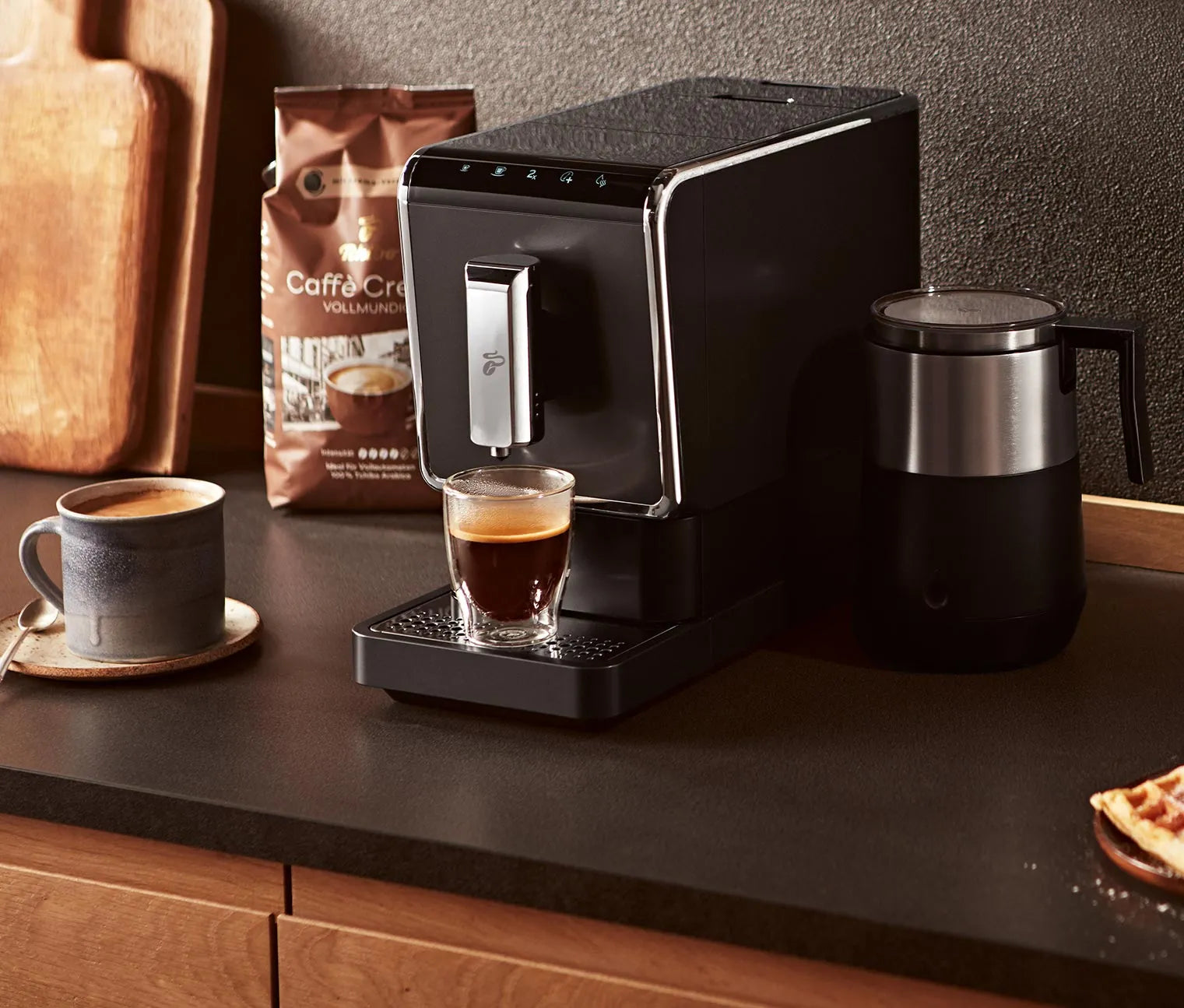 Freshly brewed coffee. At the speed of a pod machine.
Fill The Tchibo with your favorite coffee beans, add water and press a button. That is all you need to do to enjoy a cup of freshly brewed coffee.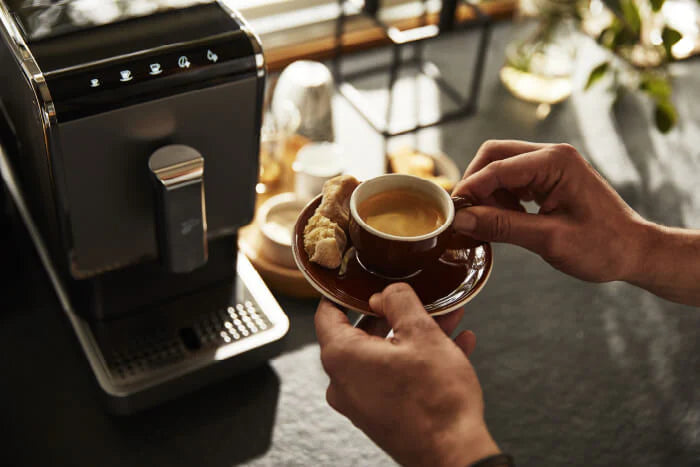 German-designed quality.
The Tchibo combines over 70 years of coffee experience with the impeccable quality of German design to bring you freshly brewed coffee at the press of a button.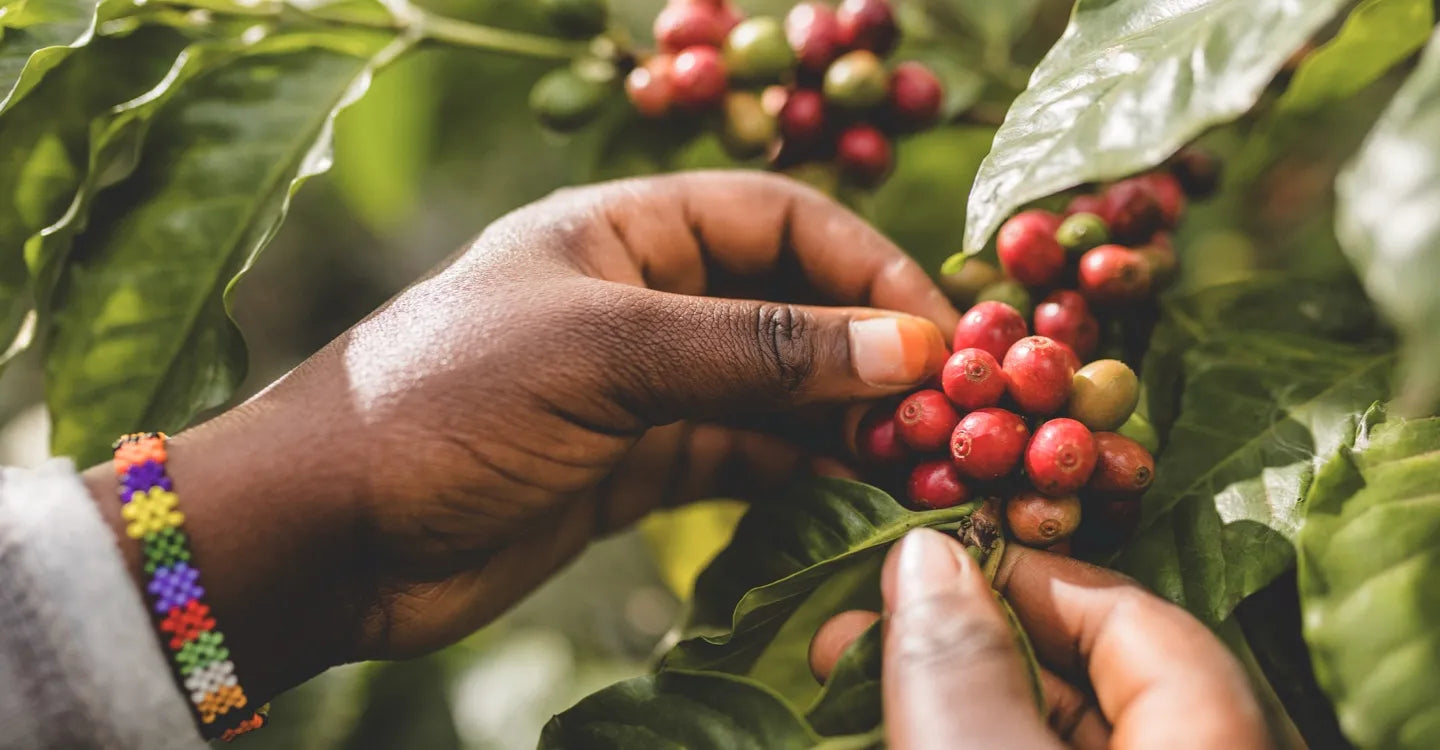 Sustainable without compromising taste or design.
We take our commitment to sustainability very seriously. Our coffee is Rainforest Alliance certified. And our Machine works without using pods, plastic cups or pads.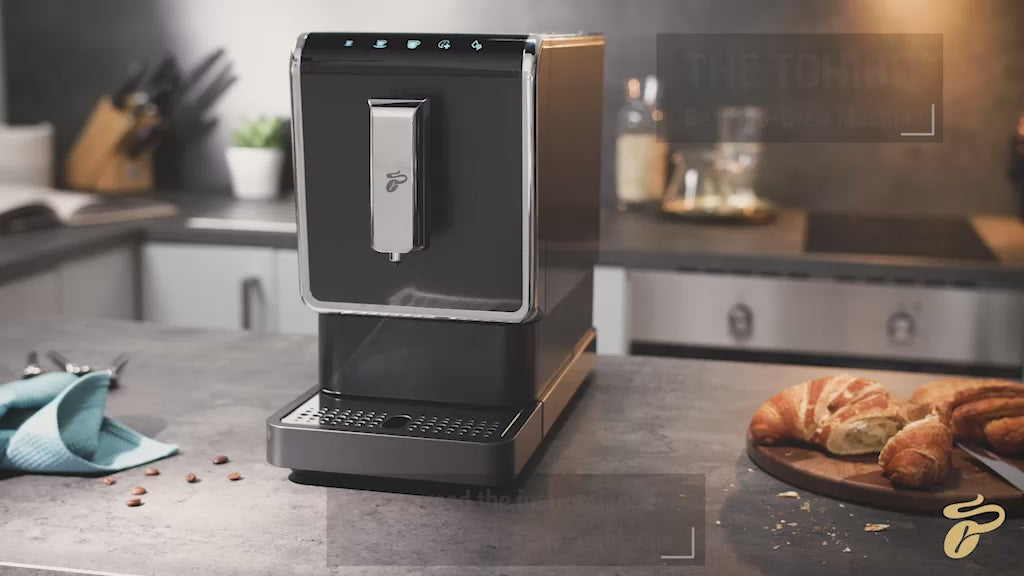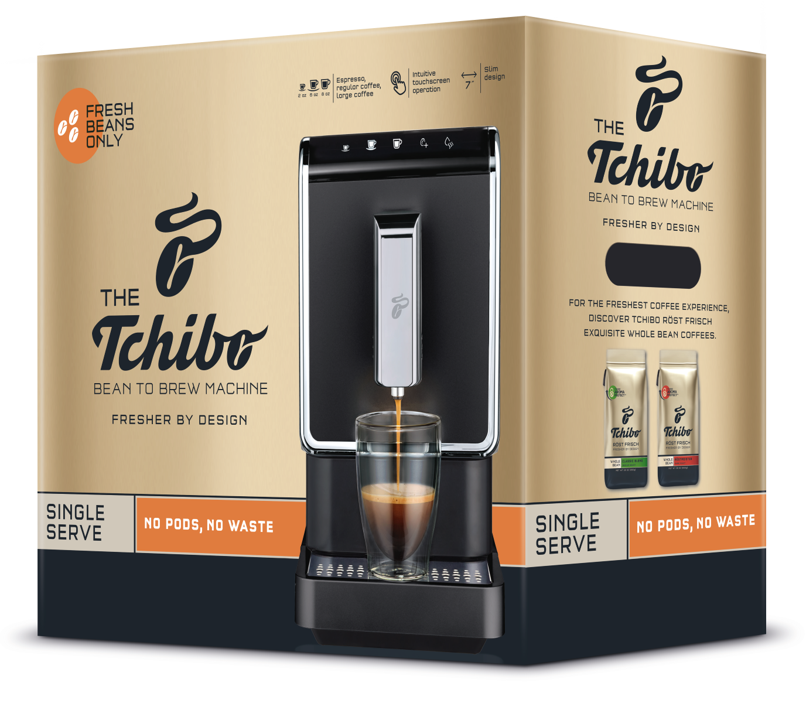 Limited-time offer
Risk-free trial
Over 1,160 5-star ratings on Amazon
---
Choose Espresso, Cup or Mug size
Brew fresh coffee with the touch of a button
Slim and compact design
See what other coffee lovers say about The Tchibo
Best coffee maker, hands down
We own three Tchibos. One each at home, up north and in Florida. These fine machines make the best American coffee and fine espresso as well.
Change your life!
I have had this coffee machine for over a year now and it is like having a coffee shop in my kitchen. I like the ability to make the cups stronger, weaker, taller etc.. Also, one of the freshest cups of caffeine you can have as the beans are ground just before the brew and pour. The only thing I added was a foam maker and assorted syrups. Awesome!! Thank you!!
I've tried out way too many coffee gadgets, but I've finally found "just right".
I've had my Tchibo for a few years now, and as long as you follow the directions and maintain it properly, it's just perfect in every way. For years I've been saying that I really need coffee before I can make coffee. This machine takes the mess and fuss out of making excellent coffee. There's nothing better than sleepily just turning it on and after hitting a few buttons, having the perfect cuppa. Thank You! I have a stand alone milk frother and I make the best maple turmeric lattes in town (don't tell anyone).
Great machine, great coffee, and great customer service!
I've had this machine for about 18 months now and love it. I'm a coffee snob, so I'm very picky about the taste of my coffee, and being able to just push a button and get a cup made with freshly-ground beans is amazing.
A Cafe at Home
First off the shape of the machine is just perfect - not too big or too small - and very easy to use. I'm enjoying a cup of fresh coffee every day. It's also very easy to clean and to take care of. Highly Recommend to all coffee fanatics like myself.
I am glad I changed to Tchibo
Over the years, I have bought machines from many leading brands, using capsules to brew my favorite drink. It worked well for me until a friend in New York told me about Tchibo and its fantastic coffee machines—grinder and brewer in one. (and of course the amazing coffee varieties)
I am German, but I left my country over 40 years ago and forgot all about the excellent coffee and quality Tchibo products are known for.